Prescribed Herbal Medication
Prescribed Herbal Medication
---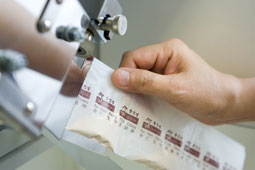 Prescriptions are usually made up of a combination of various herbs that not only boost the efficacy of the treatment but also minimize the side effects of certain herbs.
The herbs may be taken raw, brewed (Sheung Wan centre only) or as a drink of herbal powders instantly mixed with water. For the latter, herbal powdered concentrate are packed in sachets where no brewing is required and can be conveniently consumed.
Patients are advised to consume herbal medication according to the Chinese Medicine Practitioner's prescription instructions.
---